About us
JSD - A brief history
JSD Research & Development was formed in 1999, to design, build and operate weed control equipment for use on the UK rail network. We have developed a range of mechanised and manual systems suited to all aspects of control on tracks, platforms, banks and sidings, along with a wealth of engineering experience to build and maintain weed control equipment.
Weed control is a safety critical consideration on the railways, as it ensures greater visibility for signalling equipment and track inspections, provides safer track access for maintenance personnel and reduces unnecessary fire and safety risks.
Since its formation, JSD has developed a strong working relationship with Network Rail with one aim in mind - the effective control of weed growth throughout the rail network. This is achieved through a rigorous contract management process, involving careful planning and reporting, accurate inspection and auditing accompanied by responsible consultation and advice.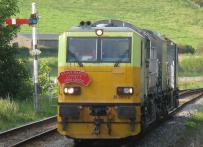 We have expertise in many areas including engineering consultancy and fabrication. Health and Safety and Environmental Professionals, backed up with qualified BASIS professionals for herbicide advice and application, all our staff are NPTC. We pride ourselves on offering a professional weed control solution.
Please work through our Services pages for more details, if you require further information please Contact us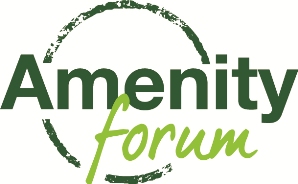 JSD are members and fully support The Amenity Forum (Amenity Landscaping Environmental Stewardship Forum). This is an independent body that brings together professional organisations with an involvement in the amenity horticulture sector.
This is a very diverse industry responsible for the landscape management of urban areas, highways and rail network, sports grounds, parks, industrial and utility sites. To establish and maintain these areas to a high standard the sector requires access to pesticides, efficient equipment, trained and qualified staff...