Deep Cutting Sprayer
Road Rail Bank Sprayer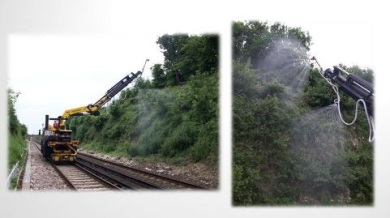 JSD have developed a long reach road rail sprayer capable of treating up to 25 metres vertically with a 20 metre swath width in one pass. We use the latest technologies for direct herbicide injection which means the equipment only mixes the amount of herbicide required at the point of delivery.
The machine is also equipped with the Radiarc spray head for reduced water use, improved foliage penetration and minimum drift. We are able to reach a wide variety of situations with the versatile boom arrangement for example; across adjacent tracks to save unnecessary on and off tracking for return journeys, the ability to work around structures including treatments from underneath isolated over head power lines.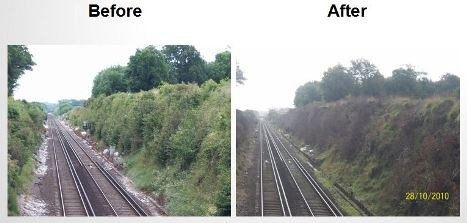 Using selective herbicides and a programme of treatments banks and embankments can be kept free of invasive broad leaved growth, this allows grasses to thrive and helps to stabilise the target areas.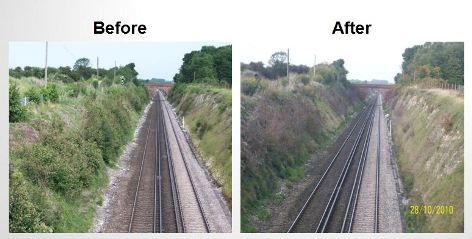 Please contact our Rochdale Office for further details.
More Pictures

Showing the outreach of the extra boom knuckle

Versatile height

Radiarc spray head


Spray pattern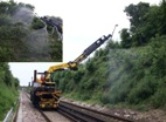 Extra reach over adjacent line