MPV Weed Spray support
Engineering support for the MPV weed spray season starts in late January when the weed spray modules undergo re-commissioning, this involves a complete overhaul of the equipment, once the modules are placed onto the MPV's they are fully tested and calibrated by our NSTS qualified fitters ready for the season ahead.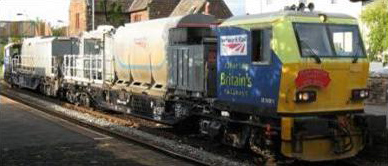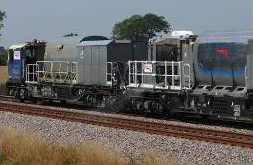 Around the beginning of April the treatment across the country starts, JSD supports this season with operators and ground crews transporting herbicide to the MPV and delivering it into the onboard tanks, the equipment is then tested and checked each day to reduce the risk of mechanical problems on the shift, these are mostly run at night.
At the end of the season around August/September time the modules are fully de-commissioned and removed from the MPV's, stored ready for re-commissioning the following January.
All of JSD staff are NPTC qualified, enabling them to work on a wide variety of application equipment, the testing is carried out by our in house NSTS Qualified examiners, this is the National Sprayer Testing Scheme, all examiners hold a valid NPTC level 3 certificate of competence.
JSD also offer fully qualified staff for completing fitness to run exams and brake testing along side the driver, this service can be offered for MPV's and flat wagons if required.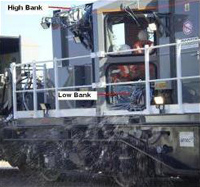 Bank side module (BSM)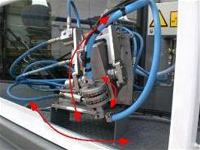 Radiarc spray head planes of movement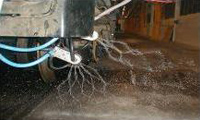 Radiarc in action